Food & Beverage Home → PCR Pathogen Tests → BAX® Systems → BAX® System Case Studies → South Georgia Pecan Saves Time...
South Georgia Pecan Saves Time and Gains Confidence with the BAX® System

Established in 1913, the South Georgia Pecan company has become an industry leader of shelled pecans shipped throughout the U.S. and Canada. Markets include bakeries, dairies and candy manufacturers along with retail, grocery and international stores. South Georgia Pecan was the first pecan company in the U.S. to achieve SQF 2000 Level 3, and this dedication to service and quality is the reason they continue to succeed.
The plant in Valdosta, Georgia is equipped with the latest technology in shelling, electronic sorting and metal detection equipment available. Their in-house microbiology lab uses the BAX® System to test all of their finished products for Salmonella and Listeria monocytogenes.
Clint Wills is vice-president of operations and responsible for food safety and quality programs. "Up until last year, we were using antibody-based technology for product testing," he said. "But both of those methods were delivering inconsistent and inaccurate results at a level that did not meet South Georgia Pecan standards."
At the same time, the company was getting requests to use PCR testing methods from customers who believed the sensitivity was better.
"So we evaluated several different testing technologies and found our solution in the BAX® System," said Wills. "The consistent, accurate, and reliable results provide us with the greatest confidence in our product decisions. And with enrichment time reduced from 48 to 24 hours, any corrective actions can be taken much earlier."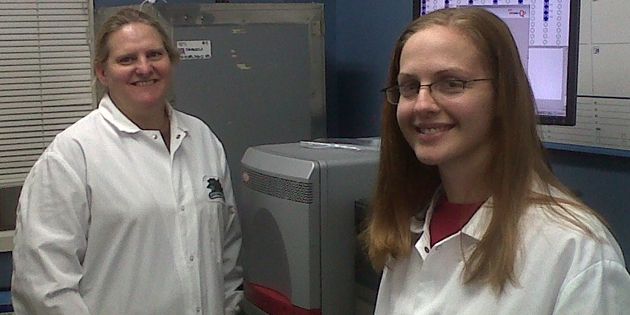 With the BAX® System, the company has seen a significant drop in the number of tests that are sent out for confirmation. In addition, the automated system has reduced hands-on time, freeing the lab technicians for other tasks.
According to Wills, the company is so satisfied with the the BAX® System that they are planning to bring their environmentals testing back in house, too.
Wills would definitely recommend the BAX® System to other food companies, stating, "In today's market, there is no room for error and with the BAX® system, we have confidence in our testing and results."