Food & Beverage Home → PCR Pathogen Tests → BAX® Systems → BAX® System Case Studies → Molinos See Positive Effect...
Molinos Sees Positive Effect on Production with the BAX® System
Molinos Rio de la Plata SA is a leader in South America's food industry and one of the largest food exporters in Argentina. Reaching more than 50 countries worldwide, the company produces edible oils, frozen foods and pasta. The Molinos agricultural division is one of Argentina's largest soybean and sunflower seed processors (6,000,000 and 500,000 tons/year).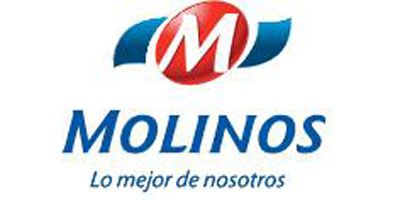 Working with state-of-the-art technology and trained professionals, Molinos upholds the highest standards in industrial production, quality control and environmental protection. Aligned with these objectives, the company seeks out cutting edge technologies to ensure the highest standards are met. One of these is the BAX® System, a PCR-based method for detecting pathogens in food.
The Molinos agricultural division is one of the largest soybean and sunflower seed processors in Argentina. Molinos produces edible oils, frozen foods and pasta for export around the world.
The quality lab at the San Lorenzo soybean production plant in Santa Fe province chose the BAX® System as the latest and most reliable methodology in the market to efficiently detect Salmonella spp. in soybeans. During the evaluation process, Molinos experts found that the BAX® System is an easy and fast technology. A major advantage of the new system is speed. The quality lab found that the time to result was reduced from one week with their previous method to 24 hours with the BAX® System.
According to Cintia Maltoni, Quality Plant Leader at San Lorenzo, implementing the BAX® System for Salmonella testing has had a positive impact on the company's production efficiencies.
"Compared to the previous methodology and without increasing our costs, we adopted a simple, fast and effective testing system into our labs. The BAX® technology is an automated method that is easy to use and also allows for data analysis storage," she said.
After four years of experience with BAX® System, Molinos recommends this flexible technology for detecting pathogens. Its use has enabled the company to streamline processes, simplify pathogen analysis and enhance their commitment along the value chain, thus helping Molinos provide excellent quality products to its customers and maintain its position as a leading soybean processor in Argentina.