Food & Beverage Home → PCR Pathogen Tests → BAX® Systems → BAX® System Case Studies → Danpo Chooses BAX® System....
Danpo Chooses BAX® System for Fast, Reliable and Simplified Campylobacter Testing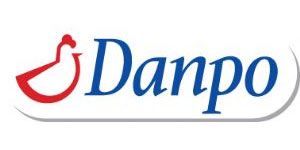 Lantmännen is one of Scandavia's major companies in the food, energy and agriculture industries. Lantmännen Danpo A/S is Denmark's largest chicken plant, characterized by high innovation capacity. At the production facility in Aars, 350 employees process 36 million chickens annually, delivering more than 23,000 tons of whole and carved chicken, along with marinated and pre-flavored chicken products. Due to its focus on traceability, breeding and slaughter control, Danpo markets its Danish farm chicken as Salmonella- and Campylobacter-free.
Lab manager Lene Johansen is responsible for managing the analytical aspects of producing safe food products. Although most samples are sent out to service labs for testing, some--such as chicken faeces for environmental monitoring—are time-critical and need to be handled in-house.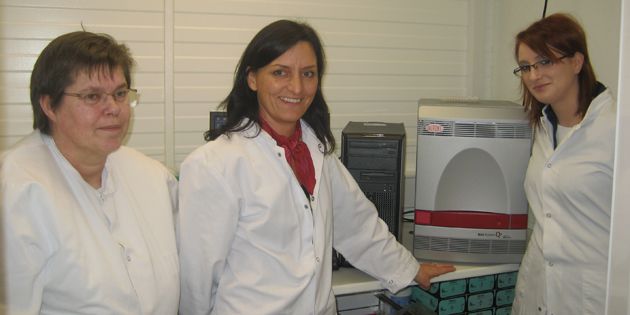 According to Lene, "Our old PCR method was difficult and quite labor-consuming. so we tried sending the faeces samples to a service lab. But we quickly realized that logistical issues demanded faster results. The sooner we release products, the more storage space and money we save. So when transportation time to the service lab became problematic, we decided to find a new PCR method for an in-house 'speedy lab'."
Part of their research included a large study conducted by the Danish Veterinary Institute on detecting Campylobacter from pooled cloacae swabs. Based on their own experience and the results of that study, Danpo decided that the BAX® System's speed and simplicity fit their needs.
"The BAX® System is so easy and safe that we've trained people from the production area to use it during the night shift," said Lene. "We need a system with high reliability—we don't have time to stop for false positives."
"I would definitely recommend this system to other companies," she continues. "A technician performing the assay can do a lot of other things while the system is running, which improves flexibility in the lab. Training needs are minimal, and employees are eager to expand their competencies by learning this method. It is very gratifying to watch my colleagues gain new energy, positivity and growth in ways made possible by implementing the BAX® System."
Implementation required NordVal approval, which was granted based on the work done by Danpo and Oxoid Denmark.
"Working with the BAX® System has been very interesting and has opened our eyes to the possibilities of PCR," concludes Lene. "We are monitoring development of the technology and are not afraid to suggest improvements that can promote our production of safe products."