Food & Beverage Home → PCR Pathogen Tests → BAX® Systems → BAX® System Case Studies → Biovac Satisfies Customers...
Biovac Laboratories Satisfies Customers with the BAX® System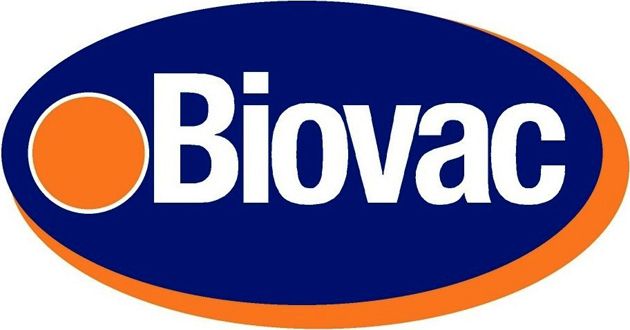 Considered one of the leading service laboratories in the field, Biovac Laboratories in Puerto Montt has been providing analysis and integral technical assistance to the aquaculture, milk and meat industries in Chile for 11 years. The organization is divided into several business units: a Food Safety unit with instrumental chemistry and a food microbiology laboratory; a Fish and Shellfish Health unit that includes a fish and mollusk diagnostic laboratory; an Experimental unit for vaccines and pharmaceuticals trials; and a Research and Development unit.
As part of its mission to support industries with advanced technology and timely results, Biovac decided in February 2009 to complement its traditional pathogen screening methods by adopting the BAX® System for detecting Listeria monocytogenes and Salmonella.
"Today, the market demands are greater than ever," said Ernita Salinas, manager of the Biovac commercial labs. "We want methods that help us deliver services to our clients according to their individual needs. With the BAX® System, we can help food companies achieve compliance with all the quality standards required in terms of industry policy."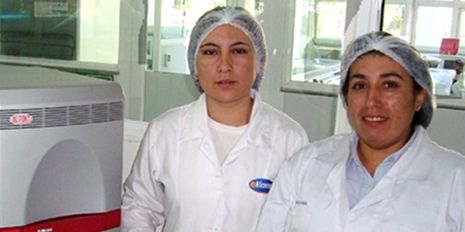 For Valeska Pinilla, supervisor of the Biovac microbiology laboratory, the BAX® System feature that makes it the undisputed solution for food safety testing is the fast delivery of results.
"Our clients want and need quick results, which traditional systems do not deliver," said Pinilla. "Due to its accuracy and simplified technique, we are opting for BAX® System methodology."
According to Pinilla, the BAX® System provides a win-win situation because it allows Biovac to deliver greater confidence to their customers while saving the company time, cost, effort and manpower. "It's very simple to work with BAX®, there is a small amount of sample handling, it saves time work, it's cleaner, and the results are easy to read." All these outstanding features give Biovac a competitive advantage with their clients.
Salinas highly recommends BAX® system for pathogen detection. "Our experience has been excellent", he said. "Our clients have been quite receptive, very satisfied with the technology and its excellent results. Also, it's important to highlight that our communications with the company have been fantastic. They have always responded promptly to all of our queries."